ontains ingredients that effectively:
Increase the amount of semen, Strengthen an erection, Stimulate sexual desire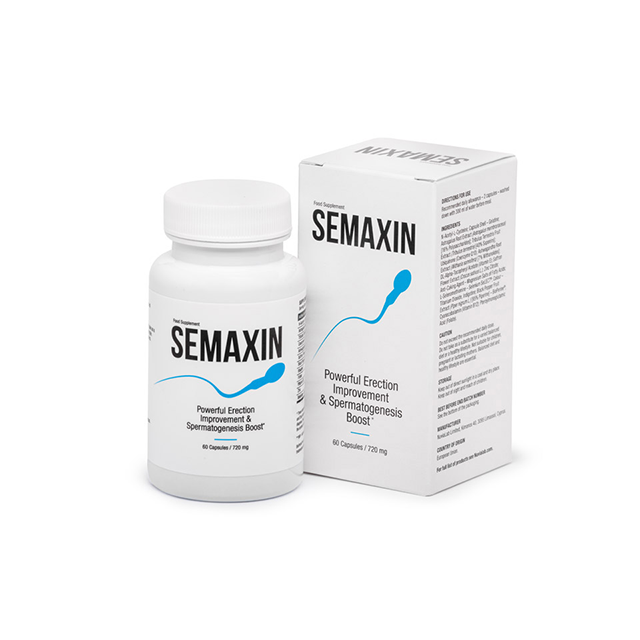 Semaxin is a food supplement, the main aim of which is to support male fertility and potency. The product was created using 12 ingredients, which together contribute to maintaining a man's sexual functions. What is important, the application of the ingredients in the supplement has clinically proven actions.
Semaxin supports the spermatogensis proccess (sperm production), improves the quality of the sperm and increases its volume, increases the libido and also eliminates erection problems in a natural manner, safe for the body.  Moreover, Semaxin stimulates the testosterone production process – the most important male sex hormone. A drop in the level of this hormone is visible with age, and Semaxin's task is to eliminate the effects of this process.
Buy Now
************************************************************************************
Keto Actives is a food supplement supporting weight loss. We specifically recommend it to those on the ketogenic diet. It contains 8 components combined in one foolproof supplement, which helps in the reduction of fatty tissue and stops its storage. Moreover, Keto Actives helps in maintaining the proper cholesterol and sugar blood levels. The supplement is also recommended for those persons with an excessive appetite, as the extracts and minerals included in it suppress hunger.
Keto Actives boosts energy, increases stamina and concentration, thanks to which it is very effective in the period of adapting to ketosis. When using the capsules in addition to the diet, the first effects will be visible in just a few weeks. This is undoubtedly a supplement which was missing from the market.
Buy Now
************************************************************************************
Detoxyn
Detoxyn is a food supplement, which which supports natural body cleansing processes. The product was developed in response to the needs of people with various ailments resulting from toxins, pathogens, parasites and daily life in a polluted environment. The supplement contains 11 ingredients which, in combination with each other, create an effective complex that helps to remove toxins and neutralize "unwanted tenants". The natural composition is a great advantage of the product. The plant extracts used in Detoxyn make it stand out from other competing supplements.
Detoxyn helps to fight chronic fatigue, increases immunity and alleviates allergy symptoms. The supplement effectively improves digestive comfort and freshens breath. Detoxyn additionally prevents the accumulation of fat in the liver and improves its excretion.
Buy Now
************************************************************************************